Hello Friends. Do you have any idea about NFC????
You can find NFC in your smartphone settings>more…. ( if it supports)

NFC is the acronym of Near Field Communication. It is the technology for communication in closer distance (like 3-4 inch or less). The communication speed of NFC is 424 kbps and it is too easy to implement. If you want to do any wireless communication then you require an antenna. NFC card in the smartphone itself works as an antenna.
The location of NFC antenna varies in different smart phones. The NFC antenna is located near the battery or in the back cover of your smartphone. This antenna is used for sending or receiving data in nearer field.
Now let's talk about the uses of NFC. With the help of this you can extend the functionalities of your smartphone.
1. Data Transfer : If you have two devices which supports NFC then keep the two devices facing their back and then you will get popup in receiver's phone and just click OK. You don't need to do pairing or enter any passkey and data will be sent easily.
2. Device Pairing : Suppose you purchase a Bluetooth speaker or headphones and you want to connect it with your smartphone then you may have to pair   that device and manually enter pass-code. Instead, if your device supports NFC then you just have to put your smartphone's back facing the NFC receiver of your speaker or headphones and your device will connect automatically.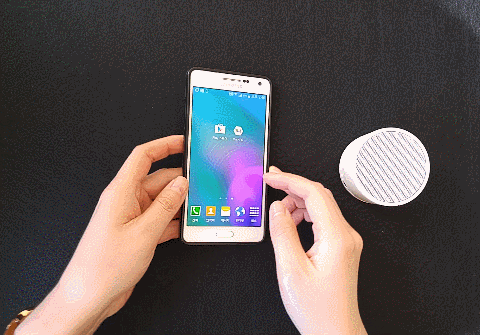 3. Mobile Payments : Now let's talk about payments which are directly done using smartphones. Till now, Samsung and Apple has already implemented it using their apps, Samsung pay or apple pay, respectively. You just have to open the application, select your bank account and just put the phone on the sensor of payment terminal and your payment will be done!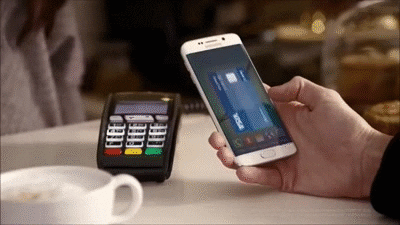 4. NFC tag : NFC tag is a programmable device which  is used for customize settings of your smartphone or tablet by just a tap. Also you can store small content like WiFi password or image.
5. NFC business cards : A business card with NFC is the newest and coolest trick to save contents digitally. Now you can store all the bunch of visiting card or business card in your smartphone application.
If you have another cool idea about NFC then comment below and subscribe us.
~ Because here we aim to please 🙂